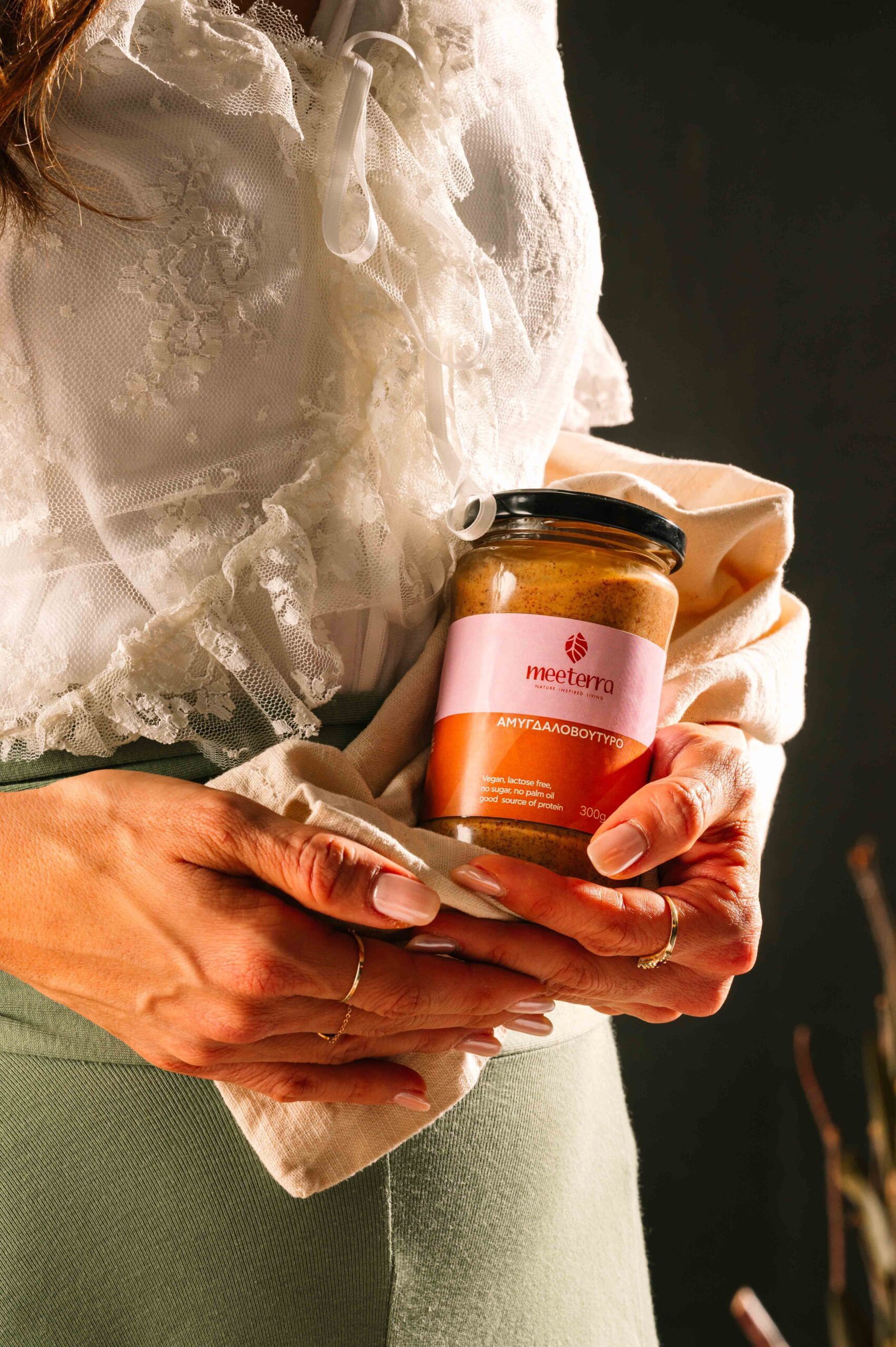 LEARN MORE ABOUT OUR
terms & conditions
MEETERRA NATURE INSPIRED LIVING, 94 Tsitsani Glyfada Str., Athens, 166 75, has created and manages (also through her third party associates) this Website (hereinafter "https://meeterra.gr").
Website visitors are kindly requested to read carefully the following terms of use.
These terms of use regulate the rights and obligations regarding the use of the website located at: https:// meeterra.gr and constitute an overall agreement between the visitor/user (hereinafter "you" and/or "visitor/user") and the administrator of the website. These terms of use shall be construed to have been accepted once a visitor/ user enters and browses the site. Such an acceptance implies explicit, unreserved and irrevocable agreement of the visitor/user to comply with these terms. In case of disagreement with any of the terms, the visitor/user must leave and make no further use of the website by notifying the administrator thereof, should they wish so.
The administrator reserves the right to add, alter, amend, or remove (temporarily or permanently) any service provided or discontinue the entire website. These Terms of Use, Privacy Policy, Cookies Policy and services provided may be modified at any time without prior notice. Any modification shall take effect from the time it is posted on the site. It is recommended that you visit the Terms of Use and Privacy Policy section regularly to be informed of any changes.
Privacy Policy and Cookies Policy constitute an integral part of these Terms of Use, which you are strongly advised to read.
Terms of use of the Website
Website navigation shall be carried out in accordance with the Terms of Use, Privacy Policy, Cookies Policy, as well as the national and supranational law.
While browsing, you must be decent, polite and discreet. Engaging in unfair competition or any other activity inconsistent with the provisions of Netiquette (Internet's Code of Conduct) is strictly prohibited.
You may not use the Website for any illegal or unauthorized purpose.
Visitors/users are explicitly not allowed to:
Post or send any private message containing information, audiovisual material, texts, links to other websites or generally identifiable/executable files from a computer or any other electronic device, the content of which is illegal, abusive, vulgar, pornographic, threatening, defamatory, harassing, harmful for minors or discriminatory on grounds of nationality, race or others.
Send in any way information, audiovisual material, texts, links to other websites or generally identifiable/executable files from a computer or any other electronic device, containing any viruses, malware or malicious codes, pop-up ads and spams that may cause either temporary or permanent damage/malfunction to any hardware or software of a computer and, in general, of electronic devices or may cause delays, interferences and interruptions in the operations of servers or a telecommunication network.
Even attempt to copy, modify, reproduce, create derivative work or framing/mirroring programs, republish, download, display, transmit or distribute all or part of the services provided by or through the Website, in any media and in any way.
Use any robot, spider, web search or retrieval application or any other device for copying, retrieving, archiving or indexing any part of the Website that requires authentication or is disabled.
Please note that web harvesting is strictly forbidden.
Limitation of Liability
By accessing this website, the visitor/user accepts that navigation and use of is carried out at their own risk and that none of the parties involved in the creation, production or publication of this website assumes any liability whatsoever. The administrator shall not be held liable for any damage that may be incurred by accessing this website or from downloading any material, text, data, etc. including, but not limited to, anything caused by any viruses, Trojan horses, bugs, human action or omission thereof, any computer system, phone line, computer hardware, software or program malfunction, or any other error, omission or delay in the transmission from the computer or the network connection.
All the necessary organizational and security measures are taken and the most appropriate technical mechanisms protecting the content are implemented, with the aim to provide the user with the safest possible environment, pursuant to the respective legislative provisions. However, errors/ malfunctions/ interruptions in the contents of the website and/or viruses or other malware are always likely to emerge either on the website or on its server.
There is no guarantee on the part of the administrator that any linked site or the servers used to make it available are free of viruses or other harmful components. Therefore, no financial or any other claim can be made for the compensation of damage resulting therefrom, while the cost shall be borne exclusively by the visitor/user. Any interaction with other websites and Internet services is at the user's sole and absolute discretion and takes place under their sole responsibility; under no circumstances shall the administrator be held liable therefor.
Intellectual and Industrial Property Rights
The contents of this website, including, but not limited to, documents, texts, names, trademarks, logos, domain name, software, graphics, illustrations, photos, and video or audio files constitute intellectual property of the administrator from the moment of their publication online and, therefore, are protected by the relevant provisions of Greek and European law, as well as international conventions.
Reproduction, broadcasting, republication, screenshots, copying, storage, sale, rental, transfer, assignment, concession (with or without consideration), commercial exploitation, transmission, distribution, publication, execution, upload, download, translation, or modification in any way or means, in part or in whole, are strictly prohibited without the prior express consent of the administrator.
The user/visitor accepts that everything contained in the pages of this Website is a registered trademark or intellectual property of the administrator or third parties (used after granting a license) and therefore unauthorized use may result in legitimately imposed sanctions.
As an exception, it is allowed to store and copy parts of the website content on a personal computer for strictly personal – private use, without deleting or altering the indication of source of origin, provided that such actions shall not infringe intellectual and industrial property rights or prejudice the exclusive rights of the administrator or third parties to exploit the site.
Links from and to other Websites
Via appropriate links within our website, you shall be able to access third party websites. These links have been installed with the sole purpose to facilitate visitors during their browsing on the Internet.
Each link leads to a different website, the browsing of which is subject to the Terms of Use of that specific website.
The administrator shall have no liability whatsoever in terms of the content and services of other websites to which the user is redirected via links, hyperlinks or banners (including, without limitation, social networking sites such as Facebook, Twitter, Instagram, YouTube, Pinterest, Google+). The administrator shall not guarantee or control the availability, content and privacy policy of the site linked.
Therefore, should any problems arise while visiting/using the said websites, please call on the respective websites, which shall bear sole responsibility for their services. Access to a third-party website via the relevant link shall take place under the sole responsibility of the user.
Breaching the Terms of Use
Breaching or attempt to breach the security of the Website is strictly prohibited.
A breach or violation of any of the Terms may result in the immediate termination of access, in whole or in part, to the Website, services or applications (including mobile apps) that are available or accessible through it. Violation of the aforementioned safety rule may lead to civil and/or criminal proceedings. The administrator shall fully cooperate with the Authorities and shall comply with any court order to locate the offender.
You fully understand and accept that you have the sole responsibility to compensate the administrator and any of its affiliates for any damage caused to the administrator and/or her associates, due to illegal use of the Website.
Applicable law & Dispute Resolution
Our firm objective shall always be that any disputes which may arise from the application of these terms of use be resolved amicably and out of court. All matters and disputes arising, if not settled amicably, shall fall within the exclusive jurisdiction of the Courts of Justice of Athens, and the applicable law shall be the Law of Greece.
Contact
For any queries or comments regarding the above Terms of Use, as well as the practices we follow, please feel free to contact us at info@meeterra.gr